Wearable Art
You can easily make beautiful, handcrafted jewelry—even if you've never beaded before.
With Annie's Simply Beads Kit-of-the-Month Club, you learn new skills and techniques while creating stunning, signature pieces of jewelry. From bracelets to earrings to necklaces, each month is a new opportunity to show your style!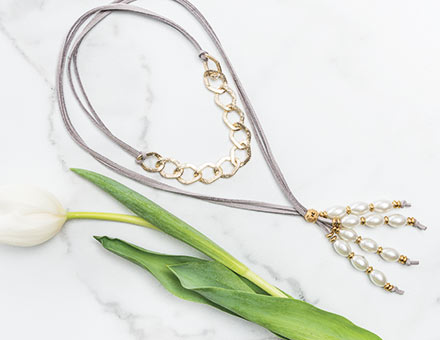 Easy to Learn
Even beginning jewelry-makers can feel confident creating, right from the start. You'll be supported by instructions, videos, tools, and the materials you'll need from beginning to end.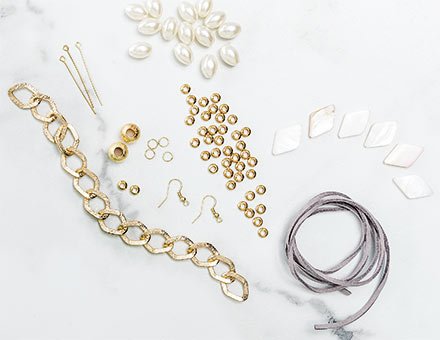 All the Materials You Need
Each month you'll unbox the materials and instructions needed to create beautiful sets of jewelry, including illustrated step-by-step instructions, jewelry findings (wire, clasps, and more), and all the beads you need.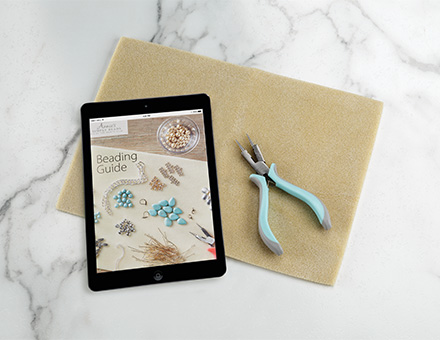 TOOLS OF THE TRADE
Your first kit comes with a thick velour beading mat and a 4-in-1 beading tool that cuts, bends, and crimps. Plus, you'll gain access to online video tutorials and a digital beading guide to help you along the way. All you need are common household items like glue and a ruler.
Join this club
Want it by Christmas?
Send the kids on your gift list a holiday surprise when you order their club today and select the "Delay shipment" option. We will send the first shipment to arrive in their mailbox soon before Christmas. This option is available for kids clubs (Creative Girls Club, Young Woodworkers Kit Club, and Genius Box) until Dec. 10 and only applies for the contiguous U.S. Does not apply to Alaska, Hawaii, U.S. Territories or Canada.