Piece by Piece
With Annie's Fabric Strip Pack Club, you receive 40 beautiful and perfectly coordinated 2½" fabric strips every month. Each gorgeous strip pack contains variations in color, print, and style, all from America's top fabric designers and companies including Moda, Timeless Treasures, Henry Glass, Northcott and more. Build your fabric stash or use them to stitch the digital bonus patterns uploaded into your online library!
Ready-to-Quilt
Fabric strip packs are precut to be the perfect width for colorful blocks, quick-and-easy strip quilts, and more! Start piecing right away without searching stores or cutting bolts of fabric. Not only do these precuts save time prepping for your project , they also reduce fabric waste so you get the most for your yardage.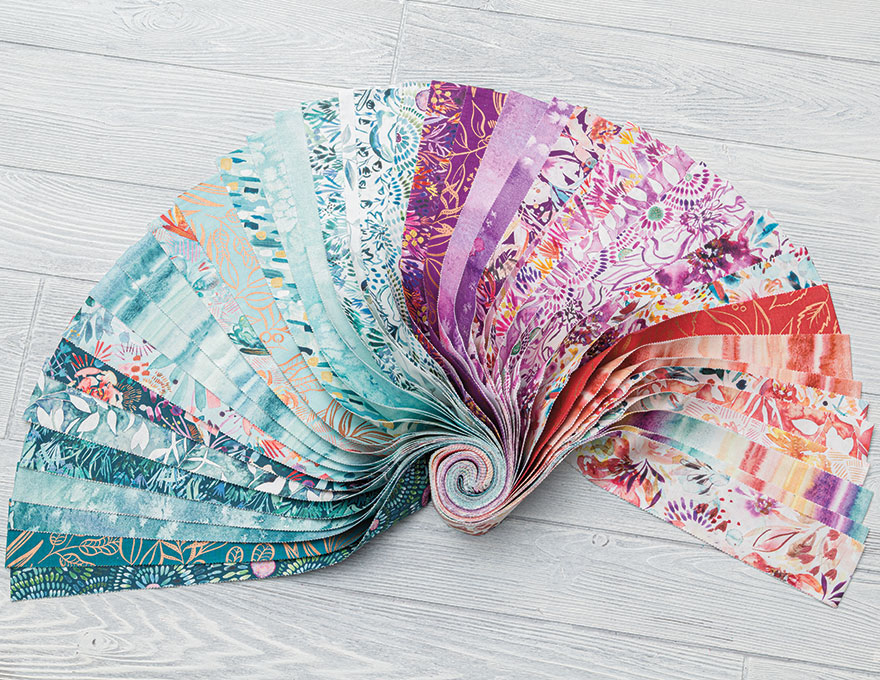 Complete Collections
Each pack includes at least one sample of every print from a designer fabric collection. You'll love creating beautiful projects using the entire collection of perfectly-coordinated strips received in each convenient shipment. Discover new favorite prints while mixing and matching the perfectly coordinated fabrics.
Join this club
Want it by Christmas?
Send the kids on your gift list a holiday surprise when you order their club today and select the "Delay shipment" option. We will send the first shipment to arrive in their mailbox soon before Christmas. This option is available for kids clubs (Creative Girls Club, Young Woodworkers Kit Club, and Genius Box) until Dec. 10 and only applies for the contiguous U.S. Does not apply to Alaska, Hawaii, U.S. Territories or Canada.