CREATE INSPIRATIONAL POSSIBILITIES
There's nothing like the gorgeous colors and dreamy textures of our sampler afghan. Now there's nothing stopping you from creating your very own, and we'll help you do it!
Annie's Crochet Striped Afghan Club makes it easy to stitch your take-anywhere, getaway-inspired blanket from beginning to end. From your first kit, you'll be supported and guided through each and every stripe, making 3 new stripes each month for a total of 30. And when it's over, wrap up in a luxurious layer you created all on your own!
Kit Materials
Your first month's kit includes everything you need to start stitching your afghan! You'll receive the yarn and patterns for your first 3 stripes, plus 4 gifts: a set of crochet hooks, tapestry needle, stitch markers, and a digital stitch guide. Each subsequent kit contains the yarn and patterns for 3 NEW stripes—30 in total. Your final kit guides you through adding the border and finishing details!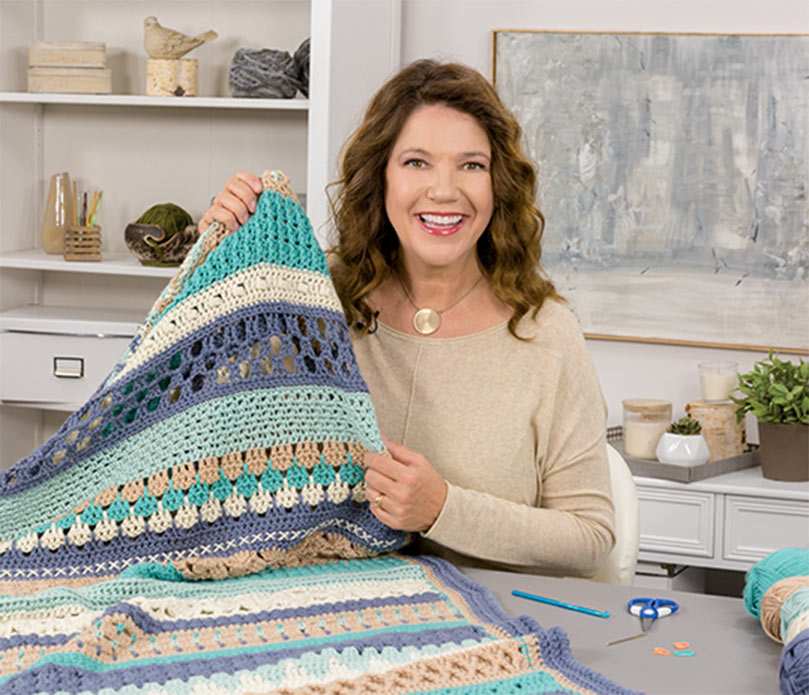 Guided Support
From the very first stitch to the last, you'll learn helpful tips and tricks through exclusive access to online video instructions by Annie's lead designer, Lena Skvagerson, to walk you through each step of your afghan. Video instructions are available for both right and left-handed crocheters! Stitches start out simple and progress as the months go on. By the time your striped afghan is complete, you'll have mastered new stitches and techniques you'll carry forward into your next project.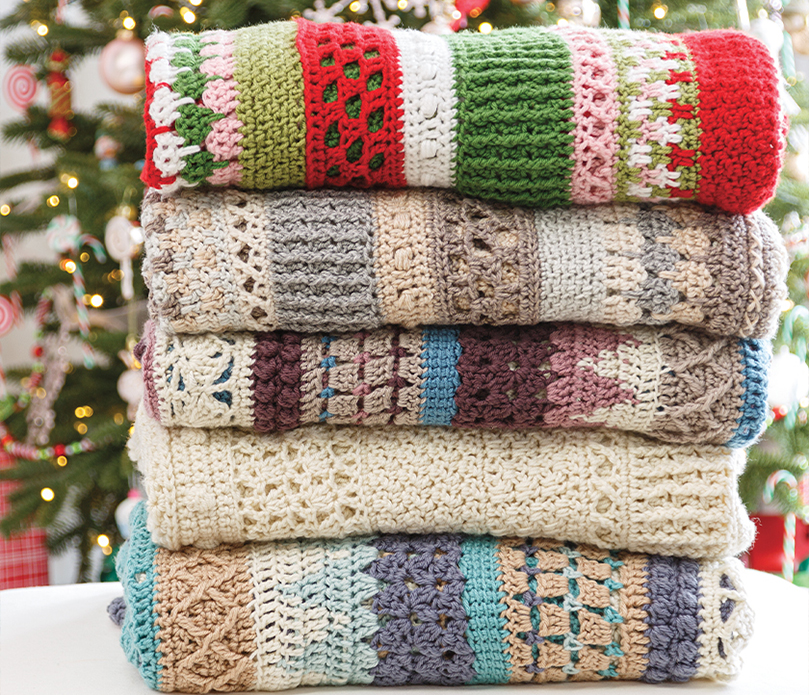 Handmade Beauty
At the end of your kit series you'll have a super soft throw perfect for adding that cozy, soft layer to your home. Join the club with a friend and share in the journey together as you create something handmade and special.
Join this club
Want it by Christmas?
Send the kids on your gift list a holiday surprise when you order their club today and select the "Delay shipment" option. We will send the first shipment to arrive in their mailbox soon before Christmas. This option is available for kids clubs (Creative Girls Club, Young Woodworkers Kit Club, and Genius Box) until Dec. 10 and only applies for the contiguous U.S. Does not apply to Alaska, Hawaii, U.S. Territories or Canada.