Handmade for the Holidays
It's Beginning to Look a Lot Like Christmas
From the mantle, to the tree, to the presents beneath, you can make this Christmas extra special with unique, handmade ornaments. Start a new tradition of crafting memorable decorations and sharing heartfelt creations.
Create a Cozy Christmas
About every 4 weeks, we'll send a festive new kit directly to you. Each kit includes all the crafting materials you need, plus easy, step-by-step instructions to create up to six ornaments. Just use your own basic tools, like a glue gun and scissors, and start creating. As an added bonus, our expert tutorial videos walk you through crafting each ornament so you can watch every step up close.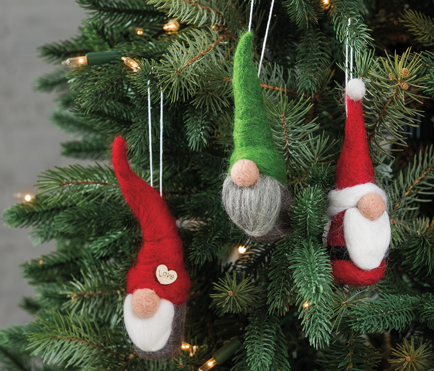 Share the Spirit of the Season
Give perfect gifts that you make yourself! Each shipment features a unique design so you can make a treasured ornament for everyone on your list. Year after year, they'll think of you as they decorate their tree!
Join this club
Want it by Christmas?
Send the kids on your gift list a holiday surprise when you order their club today and select the "Delay shipment" option. We will send the first shipment to arrive in their mailbox soon before Christmas. This option is available for kids clubs (Creative Girls Club, Young Woodworkers Kit Club, and Genius Box) until Dec. 10 and only applies for the contiguous U.S. Does not apply to Alaska, Hawaii, U.S. Territories or Canada.