DELIGHTFUL MONTHLY CHARM
Annie's Charm Pack Club will build your stash with outstanding fabric and keep you stocked for that one of a kind project!
With Annie's Charm Pack Club, you receive two beautiful and perfectly coordinated charm packs every month. Each 42-piece pack contains variations in color, print, and style, all from America's top fabric designers and companies including Moda, Timeless Treasures, Henry Glass, Northcott and more. Stitch them into the included bonus pattern or build your fabric stash for that one of a kind project you have been dreaming of starting!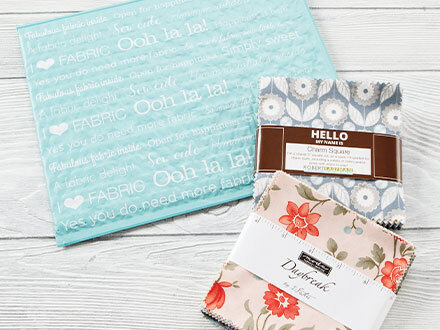 Ultra Convenient
TWO new, different, 100% cotton charm packs delivered to your door each month.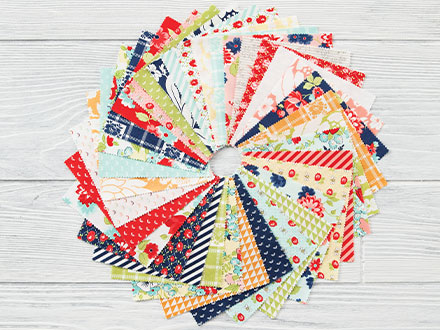 Colorful Variety
Each pack contains 42 squares of fabric with eye-catching colors and prints you'll love.
Quality Fabrics
We supply the best fabrics from the best companies so you can quilt with confidence.
Join this club
Want it by Christmas?
Send the kids on your gift list a holiday surprise when you order their club today and select the "Delay shipment" option. We will send the first shipment to arrive in their mailbox soon before Christmas. This option is available for kids clubs (Creative Girls Club, Young Woodworkers Kit Club, and Genius Box) until Dec. 10 and only applies for the contiguous U.S. Does not apply to Alaska, Hawaii, U.S. Territories or Canada.